"Israel Bonds have been handed
down to me as a legacy"
I would like to introduce myself to those of you whom I don't know.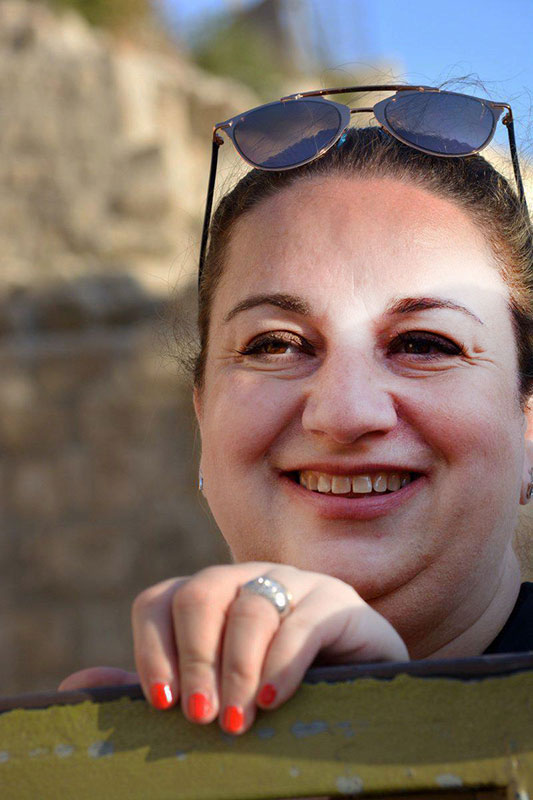 I'm married, a mother of 2 children and grandmother
of 6 grandchildren. I am a business owner of a
furniture trading company.
Speaking to you today about Israel Bonds, I must first tell you about my dear parents Emile and Josette Azoulay, who regretfully are no longer with us.
For decades, they were very involved with Israel Bonds. My father was the European president. This is more than a financial matter to me.
"My childhood, my youth have been permanently cradled with commitment,
a deep and unfailing commitment to the State of Israel."
I could almost say that my involvement with Israel Bonds has been handed down to me as a legacy.
Bonds events I remember from Lyon included giants such as Menachem Begin, Ariel Sharon, many ministers and Israeli Ambassadors to France. If the event was a lunch on our homes, our rooms were always full. The speeches were exhilarating, and the results were there!
These intense moments will remain forever engraved in my memory along with Bonds missions to Israel and throughout the world. They provided exceptional encounters – bonding with people through Israel Bonds.
Today and into the future, our commitment must continue. We are so proud of Israel.
So now, all of us, together, are developing this brand new Women's Division of
Israel Bonds in Lyon, France.
Thanks to your dynamism, together, let us always think about this wonderful destiny that is ours.
Let's get involved!
Thank you for your attention.
Thank you for the quality of your participation.
Thank you, and we look forward to seeing you soon.


From a speech given by Isabelle Amsallem at the first Women's Division (France) meeting held on 18 February 2020 at the Mizrahi Synagogue in Lyon.

PHOTO: Isabelle Amsallem