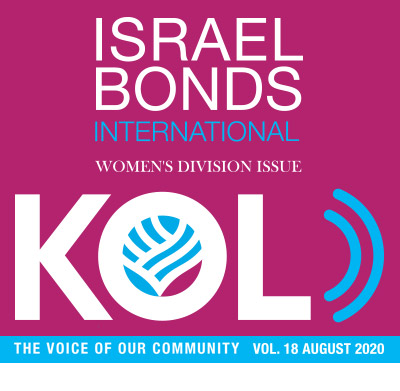 Meet the Women of Israel Bonds
Women's Division International

Helene Frankel
Mexico
I have come to realize that it will happen to all of us...
I am talking about the urge one gets to support Israel, to show we care, to show our love and gratitude for the State and her people.
The challenge is that we are sometimes unsure how to actualize this.
We are all connected to people who are already helping by being involved with an organization or by supporting a university or a research institution. And all these activities are needed and absolutely necessary, worthy of our support. For me being a part of the Israel Bonds family is my fundamental bond with Israel.
Since I was a little girl, I have heard my parents and grandparents talk about Israel Bonds and all the wonderful things that are accomplished through it.You can imagine my excitement, now an investor myself, when I was invited to be part of the first-ever Israel Bonds Women's Division International council in Mexico.
We've only been around for a little over a year, but what a year
this has been! There were events, lectures, seminars, corporate visits, fundraisers, you name it. Even a trip to Israel!
This past March, just before the pandemic hit, I was fortunate to represent, together with Linda Sirazi, our Chair, Yemi Sirazi and Vicky Mamieh, fellow members, our Mexico Women's Division on an unforgettable Delegation to Israel.  Those memories will be with me for the rest of my life! The delegation to Israel was a lot of fun. We had the extraordinary opportunity to see first-hand the modern State of Israel and how far it has come.
Israel is a beacon of health sciences, technology, entrepreneurship, social justice causes, environmental innovations, women empowerment, education, and so much more.
At this point, I am extremely committed to continuing my involvement with Israel Bonds.
My gratitude goes out to all the hardworking teams around the world that make this possible, not only for me, but for so many others, old and new investors alike. Despite being so far away geographically, we become united and feel so close under the Israel Bonds banner, in our shared goal to be part of history in securing a strong
and thriving Israel.
Here's to the future, which I'm sure will be a bright one!
PHOTO: Helene Frankel