3rd Israel Bonds 'Wine & Business Club' convenes
in Paris with Cyrus Consulting
Series continues with Yayin Kosher, purveyor of fine Kosher wines.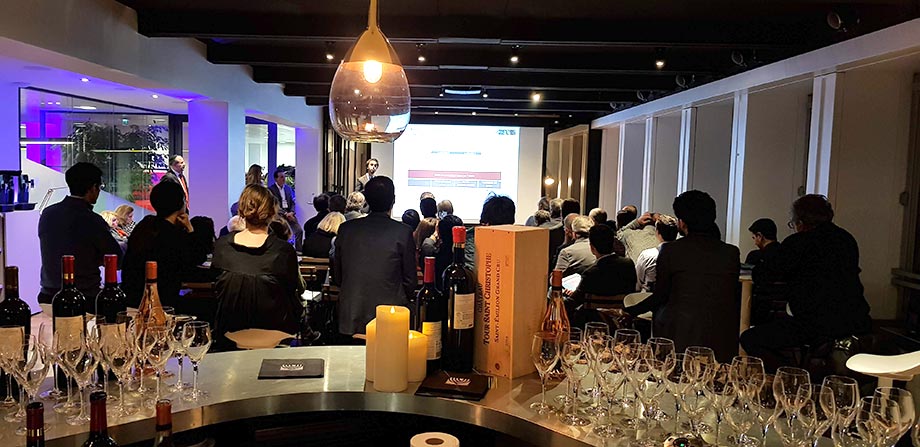 The 3rd Israel Bonds Wine & Business Club convened in Paris with event co-organiser, Cyrus Conseil (Consulting).
Addressing a full room, Cyrus Conseil Tel Aviv office director F. Doukhan introduced the workshop, inviting all present to take part in a short case study led by experts in various fields, from tax planning to capital markets. The goal was to educate guests about different wealth management options and provide some insight into Israel's economic growth.
Doukhan and Y. Bijaoui, also with Cyrus Conseil, offered their opinion that for some investors, Israel Bonds are a good part of a diversified investment strategy*, with Doukhan added how proud he was to be able to "offer his clients a product of such quality and meaning".
The audience had many questions and animated conversations followed around an Israeli wine bar, highlighting how this series offers a blend of substance and entertainment.
Cyrus Conseil is one of the largest independent wealth management firms in France, which has developed over its 30 years of existence a comprehensive methodology to optimize individual wealth. The firm opened an office in Tel Aviv two years ago.
*All investment advice and testimonials included in Cyrus Conseil presentation were those of Cyrus Conseil.