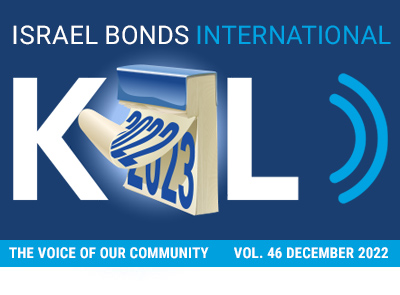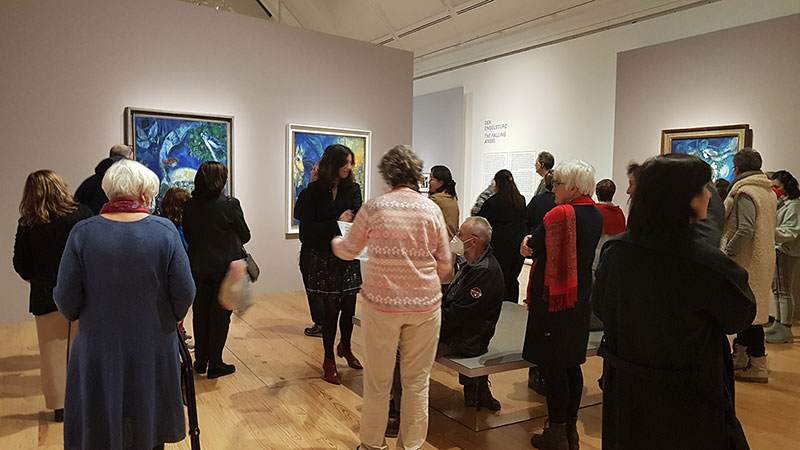 On November 30, 2022, Israel Bonds held a pre-Chanukah guided tour of the Marc Chagall exhibition at Kunsthalle Schirn. Attendees met at the Schirn Café "Badia," in front of the Kunsthalle Schirn Museum for afternoon coffee and cake with Israel Bonds Germany's Managing Director, Michael Grauss, along with Hanita Ajnwojner and Nava Nadler.
The participants enjoyed a warm welcome and introduction to Israel Bonds before a guided tour of the "World in Rebellion" exhibit by Marc Chagall in the Kunsthalle Schirn.
Chagall takes up both Jewish and Christian themes in his works. Various loans from private art collections and international museums are on exhibit in Frankfurt — specifically works from the 1930s and 1940s.
These include loans from the Tel Aviv Museum of Art, the Israel Museum in Jerusalem, and the MET in New York.
Over thirty participants from all over Germany enthusiastically took part in this exhibit of the modern master.