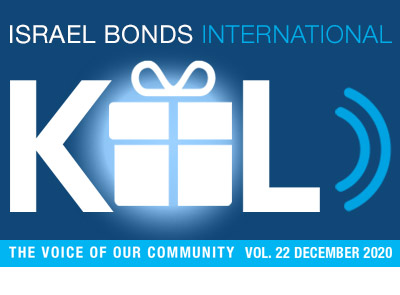 Magen David Adom has dedicated three special vehicles in Israel designed for Corona vaccines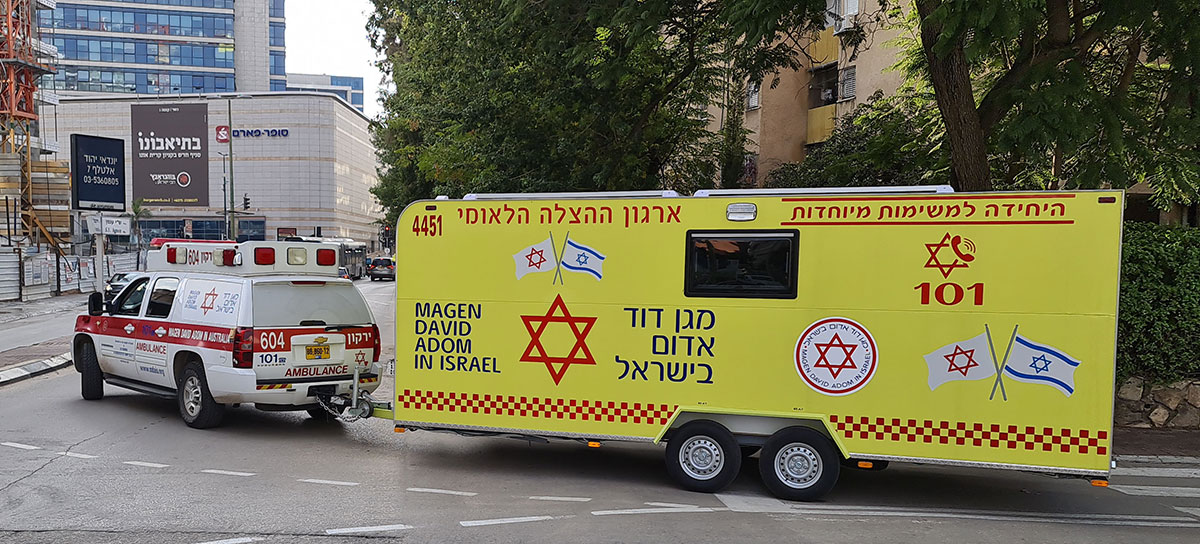 Dear Readers of KOL Israel Bonds,
Magen David Adom is preparing both for the upcoming winter and the arrival of corona vaccines. As part of the preparation, three special caravans have been dedicated at the National Operations Center in Kiryat Ono. These caravans allow for the vaccines to be brought to the public around the country.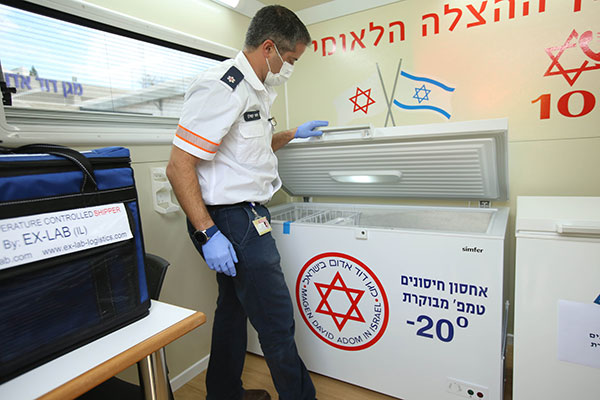 The unique vehicles were manufactured by the Israeli company Caravila, and include two separate entrances, a special refrigerator, a registration station, two sampling / vaccination stations and other medical equipment. The vehicle is air-conditioned, and has solar panels to maintain energy, making it not dependent on the energy grid.
Special refrigerators that can hold thousands of vaccines have been placed in the trailer, one operating at minus 23 degrees, as needed to preserve the Moderna vaccines and the other at minus 80 degrees, for the Pfizer vaccines.
Until the vaccines arrive in Israel, it can be used for the flu vaccine and will be used for Corona samples, allowing the person to enter from one door and exit by the other door. The vehicle is six meters long, 2.2 meters wide and weighs about two tons.
Magen David Adom specializes in the transportation and preservation of medical equipment in the freezer, including plasma units, which are kept refrigerated as part of MDA's routine activities and there is also the ability to store about half a million Corona vaccines under the required conditions. Since the beginning of the Corona crisis, the organization has been operating special and refrigerated vehicles in order to move the Corona samples test tubes between the test complexes and the laboratories.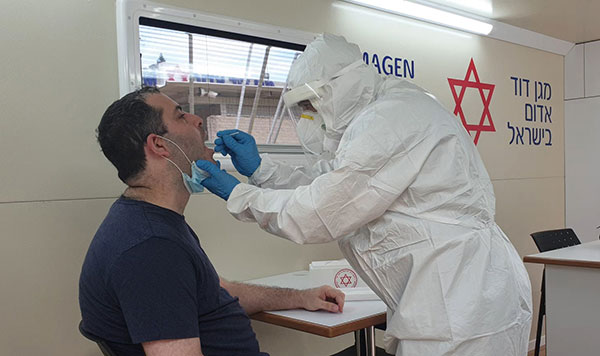 MDA Deputy Director General- Operations, Gil Moshkowitz: "The new caravans are dynamic and can be used in a number of ways, depending on the need that arises in the field - Corona vaccines, Corona samples and more. I thank Yossi Hillel from Carvila for the support and quick assistance and Einat Segal, the director of the automotive department at the Ministry of Transportation and the team of engineers at the ministry for their assistance in the success of the special project. "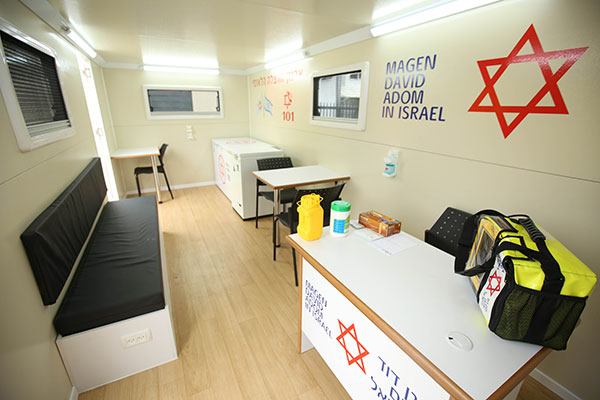 MDA Director General Eli Bin: "We continue to develop both technologically and operationally, according to the need in the field, to cut the chain of infection and take care of public health. If the Ministry of Health and the HMOs ask for Magen David Adom's assistance in vaccinating the population, the new caravans can provide a solution and bring Corona vaccines to many places around the country, in order to defeat the virus in the most efficient, fast and professional was".
Zaki Heller
MDA spokesman
Photos courtesy of Magen David Adom