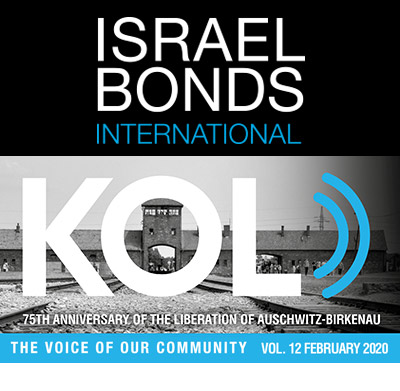 Designing the future:
buying Israel Bonds will be easier than ever before
"The best way to change the future is to design it," says Arnon Perlman, Israel Bonds' Executive Director for International Sales and Operations (Europe and Latin America).  "This will be a major jump forward for our valued customers."
One of our main goals for Israel Bondson the international scene in 2020 is to build an e-commerce platform that will give our customers the ease of buyingIsrael bonds online.
Much like in the USA and Canada, we will be providing both existing and new clients the ability to go online and make their purchases from the comfort of their home, office, or while they are on the go. We are making every effort to build an interface that will be simple and user friendly.
For this reason, almost all of Israel Bonds international professionals took an active part in over two weeks of daily sessions, several hours per day, with the goal of gathering a maximum amount of insight about the unique qualities of each country and region.
The core purpose of these sessions was for the designers of our future platform to learn as much as possible about the special challenges each region is facing, similarities and differences, so that the solution design can be best implemented for each country.
I want to thank our professionals for actively participating in all these initial the sessions. Some sessions started early in morning, some ended late at night – and there are more to come. I believe that we all now understand how important it is to design our future technology systems in a way that will answer most of our needs.
I want to thank Ken Hirsch and the IT team who are leading this project, Jordan Horvath for his contributionand participation in all the sessions, and mainly to our Global CEO, Israel Maimon, who initiated this important project and pushes it constantly. 
It is said that the best way to change the future is to design it and I believe that we just had our first baby steps toward a bright digital future for Israel Bonds internationally.
- Arnon Perlman
Executive Director for International Sales and Operations (Europe and Latin America).