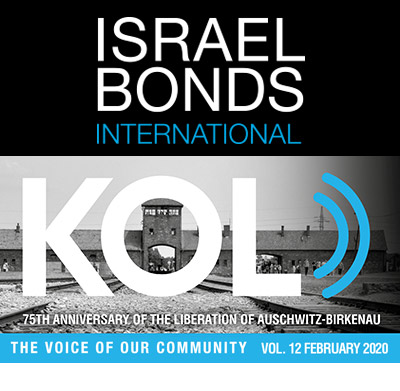 Paris Round Table discusses Global Financial & Economic Outlook for 2020
Featuring Philippe Uzan, Former Director of Investments at Edmond de Rothschild Asset Management and Jean-Jacques Ohana, Chief Investment Officer at YCAP
The Israel Bonds Pan-European Round Table launched its 2020 series in the Paris office of Israel Bonds.
Billed as unique opportunities to hear speakers on a wide range of topics, spark interesting discussions with people sharing similar (and different) opinions, and an open forum that bring people together to talk, debate and network, the first 2020 Round Table gave participants an insightful economic outlook at a year to come that is widely considered to be anything but predictable.
In Europe and around the world, said Mr. Uzan, "political instability still remains in some areas and the while economic growth is dynamic, we may be approaching the top of the cycle".
Mr. Ohana shared a similar view, pointing out "investors are showing appetite for large market capitalization, with markets at a highly polarized state."
For a snapshot of past and upcoming Round Tables and to contact us for more information, go to: