"Whoever saves the life of one person saves the world entire."
- The Talmud
   IsraAID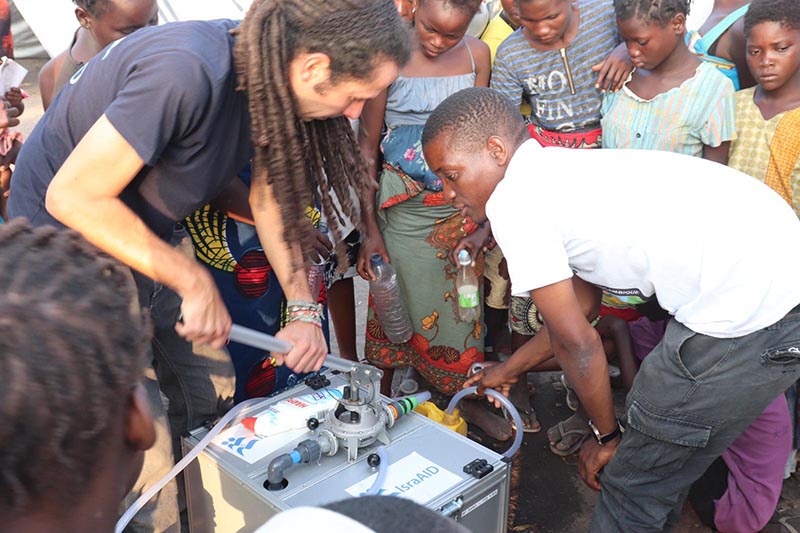 Photo Credits: Ethan Schwartz
In the immediate aftermath of the devastating Cyclone Idai in Mozambique, the Israeli humanitarian-aid organization, IsraAID, has been providing life-saving emergency support with resources and personnel on the ground, the organization announced in late March.
IsraAID is almost always among the first to respond to disasters around the world. Its staff distributed household water-filtration systems to provide safe water access for thousands.
The organization has also facilitated training for teachers and educational psychologists, as teachers and students return to school. It will provide volunteers with tools to care for themselves and support the people they are assisting as they recover from the natural disaster.
As conditions in cyclone-hit Mozambique worsened, IsraAID also increased relief aid by deploying a medical team, and psychological and WASH experts. (WASH is an acronym that stands for "water, sanitation, and hygiene")
__________________________________________________________________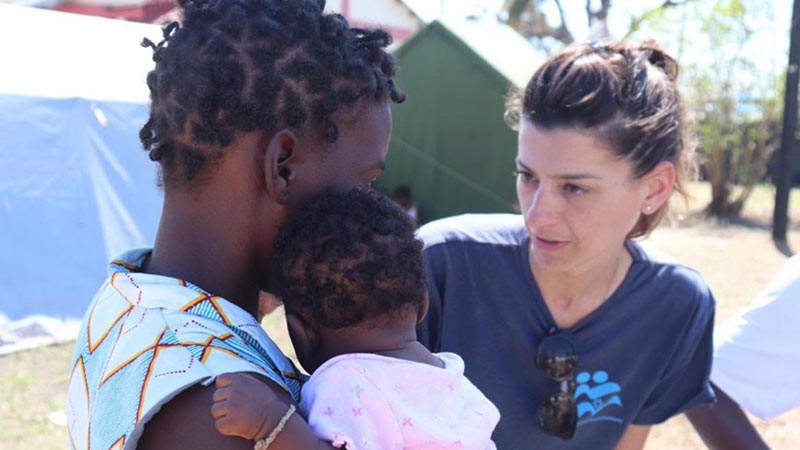 Photo Credits: Ethan Schwartz
"We are delighted to share with readers of the 'KOL Israel Bonds' newsletter this update about IsraAID's vital humanitarian impact around the world."
"Since it was founded in 2001, IsraAID has been committed to building a world in which individuals, communities, and institutions have the resilience to navigate today's crises, withstand tomorrow's, and live sustainably.  Our mission is to save lives during a crisis, and then change lives by actively supporting local and national decision-makers as they build a sustainable tomorrow and bridge people. IsraAID has responded to disasters in 50 countries and served over 2 million people around the world, and currently in 18 locations globally."
"We hope your Israel Bonds investors can feel justifiably proud of the social startup nation, the State of Israel– bringing Israeli know-how in the areas of safe water, trauma reduction and mental health, and medical expertise to the communities affected by disasters worldwide.
Just as we just did recently in Mozambique. In so doing, we help the immediate and long-term recovery needs of populations and Israel is portrayed in a positive light around the nation."
Seth H. Davis
Executive Director
IsraAID (US) Global Humanitarian Assistance, Inc.
www.israaid.org
Note: No proceeds of Israel Bonds are provided to IsraAID
Sources:
https://www.jns.org/israaid-provides-relief-to-mozambique-recovering-slowly-from-cyclone-idai/
https://www.israel21c.org/israeli-medics-join-relief-workers-as-mozambique-crisis-deepens/