Profiles in Leadership
Laura Orzy Israel Bonds International Women's Division, Chair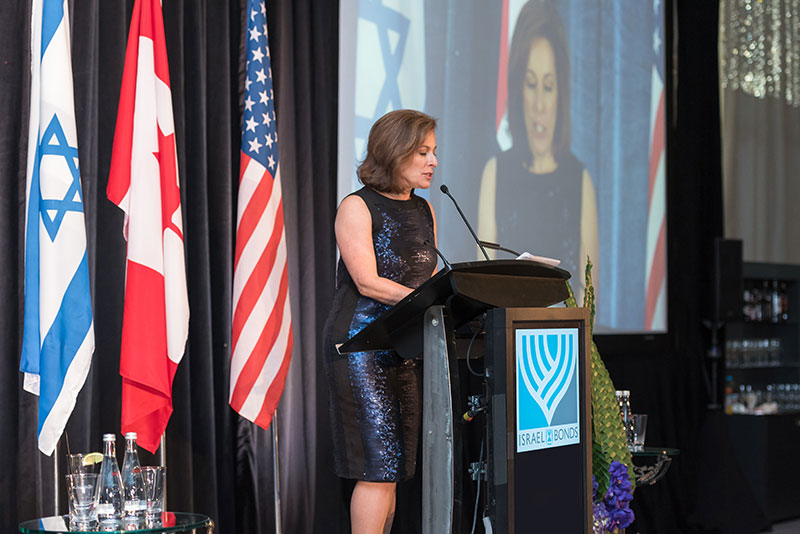 What was it like growing up in South Africa?
Was there a sense of Zionism in your home life?
My childhood was very different from most children in the Western world. I grew up during the true Apartheid, South African Apartheid.
Despite that, I had a wonderful childhood; but I didn't know it was different from most until my parents took us at a young age 'overseas' to different countries where we were exposed to different cultures and lifestyles.
I became uncomfortable with life as a white, privileged person in South Africa. Having said that, my parents always showed only respect and care for every person they encountered – regardless of colour or religion. My parents were not religious or even strong Zionists (my first visit to Israel was when I was in my early 20's), but they gave us a strong sense of identity as Jews, and emphasized tradition, unity and philanthropy. My grandfather was instrumental in starting the first and only Jewish orphanage in Johannesburg after WWII.
How did your volunteer activities Start?
My first volunteer activities began when I moved to live in Toronto. I was 30 years old.
As a new immigrant and not having papers to work just yet, I decided to volunteer my time as a Big Sister withJewish Family & Child Services; and as a member of the National Council of Jewish Woman, packing and distributing boxes to those in need at Pesach, and also as a helper with Zareinu, a Jewish educational organization for students with special needs.
When and where did you start to get involved in a higher-level activity as a lay leader?
As a mother of 2 (and then 3) young children in Toronto, I decided to become a 'stay-at-home' mom. This wasn't an easy change for me.
I had always worked, and I had to find something more to fill my days. I volunteered at my children's school, overseeing after-school programs, United Jewish Appeal (UJA) and youth programs at our synagogue.

As a lay leader, you've doubtless inspired many others to step up and do their part for our communities and for Israel. But who was an inspiration for you?
My husband, Rick, was, and still remains my biggest mentor. He showed me by example how much we receive by giving of ourselves to others less fortunate.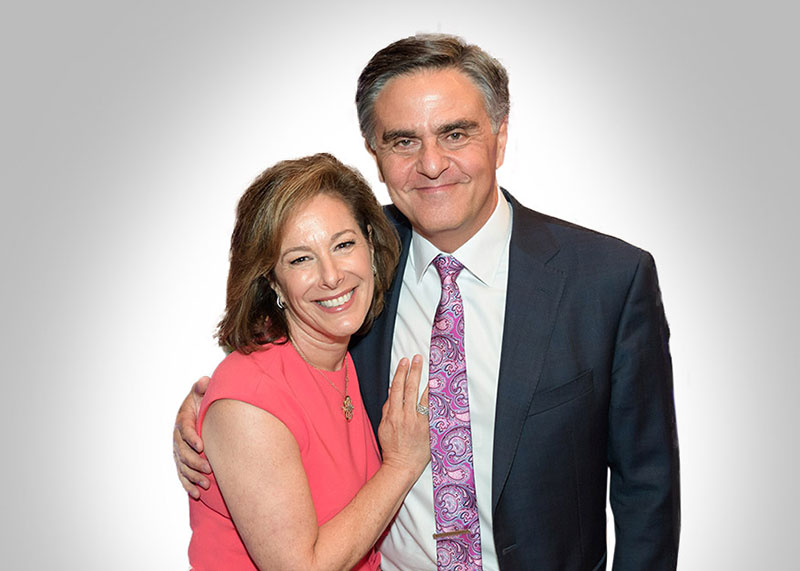 Over the years, he has been involved in the Soviet Jewry Movement, Jewish Family & Child Services, UJA, Israel Bonds and so many other organizations.
One of the biggest lessons I learned from Rick, is how one can provide others with invaluable help without needing validation in terms of being called a 'leader' or looking for recognition, despite performing leadership roles.
I was also inspired by many others, both men and women in Toronto - in particular, Elinor Gertnerz"l, from Jewish Family and Child Services.
When and how you first get involved with Israel Bonds?
Growing up in South Africa, I had never heard of Israel Bonds, but I became aware of them when Rick and I bought bonds for ourselves and our children. Rick had been involved with the Israel Bonds organization for many years before he met me.
When our eldest son, Ilan, was within two years of becoming a Bar Mitzvah - he attended a Jewish Day School - I was asked to help Israel Bonds with the design and solidification of a program that would see the integration of theBar Mitzvah experience - for the kids and for their parents - with support for Israel in a tangible way through Israel Bonds.
That became, in Canada, the Israel Bonds Bar/Bat Mitzvah School Program. I wanted my children to get something truly meaningful instead of an assortment of 30 or 40 standard and uninspiring gifts that everyone was giving each other.
The Bar/Bat Mitzvah Program involves each family in the class contributing a one-time amount to a class pool to buy Israel Bonds for each classmate as the Bar/Bat Mitzvah gift of choice. Each family only needs to make one purchase during the year and each child receives a valuable present, rather than a repetitive bunch of trinkets from their classmates.
Each classmate is treated equally and fairly, and, very importantly, each family that might not have been otherwise engaged with Israel is introduced to this direct connection with Israel. Indeed, the five-year Bonds that were purchased through the Program generally matured around the time the child would be graduating high school… the perfect time for the money to be spent as part of a trip to Israel!
This Program was well received and took off, albeit with constant tweaking and improvement. With the help of the Israel Bond Toronto office, we introduced this program to the many Jewish Day Schools. It has really taken on a life of its own, raising several million dollars, not to mention the many new investors and connections with Israel that it has spawned. Israel Bonds have certainly been in the vocabulary of Toronto's Jewish Day School students and many of their friends as a result of the Program.
I managed and nurtured this Program for several years during which time it was brought in under the Women's Division of Israel Bonds. I then got involved with Women's Division and later became Chair of the division which led to being involved on the National Council.
A 'bond' can be described literally with a few definitions from a dictionary. But what does it mean to you? More to the point, what does an 'Israel bond' mean to you personally?
That's the easiest question you have asked me!
For me personally, Israel Bonds are one of the most ethical investment a person can make.
Let me break that down for you. When you invest in Israel through Israel Bonds, you are overtly supporting a country:
that has come far over the past 70+ years while facing much more adversity and prejudice than most of the rest combined;
that has reclaimed desert to an amazing extent, and that has solved an enormous water problem for itself and others;
that, in any fair, relative terms, has a strong human rights record (certainly much stronger than any other country in its very tough neighborhood) and that has shown the world's most restrained military responses to lethal aggression when it could have done otherwise.
How could investing in such a society be anything but ethical, and not just for Jews? Of course, for the Jews of the world, for whom Israel is their historical homeland and may be their only true refuge (as history has taught us painfully), the case for support of Israel is beyond merely ethically compelling. It could certainly be called existential.
And why do I speak of highest total 'return' on investment when we know that Israel Bonds are not returning as much as certain high-yield, high-risk investments? That is because I believe that the investor must look at the total picture, which goes beyond mere monetary return.
With Israel Bonds you have a chance to support Israel. However, you can also use them as your currency of charitable donations to other worthy causes, thereby letting them benefit financially, but also opening their eyes to have a stake in the success of Israel. People donate shares and other bonds all the time. By donating Israel Bonds, you are effectively asking/requiring secular and other charities to focus on Israel at least a bit and to care about it more; a further personal benefit/return from the same Israel Bonds purchase.
And, of course, most importantly, being an investor in Israel Bonds strengthens our bond and connection to Israel, to our collective history and heritage and to the ability of Jews to live in a strong and free manner.
With Israel Bonds, we are reaping the additional benefit of seeing our family and those to whom you give them as wedding or Bar/Bat Mitzvah gifts develop a stronger connection with Israel and become more likely to pass that on to future generations themselves.
Any testimonials included herein may not be representative of the experiences of other customers and are no guarantee of future performance or success.