ISRAEL BONDS ADDS A PALETTE OF ART AND GLITTER TO SPONSOR PROFILE AT 14TH PAN AMERICAN MACCABI GAMES IN MEXICO CITY
WORLD-RENOWNED TAMAYO CONTEMPORARY ART MUSEUM VENUE FOR
GALA VIP RECEPTION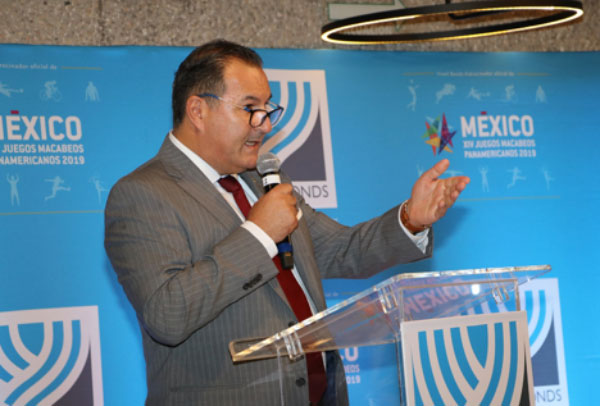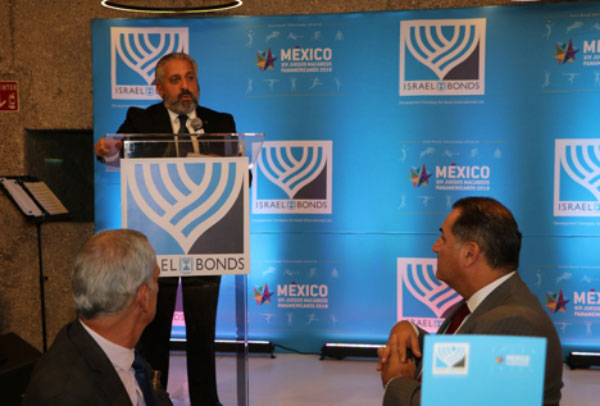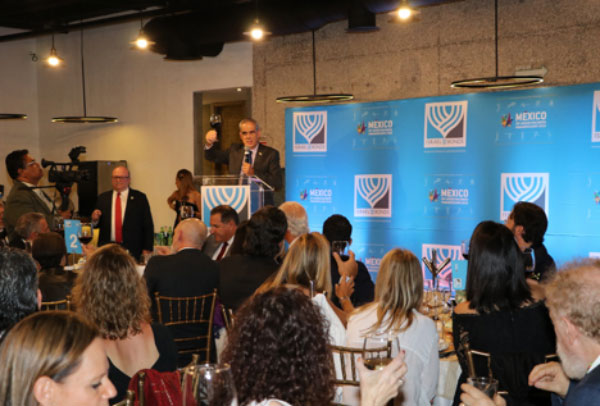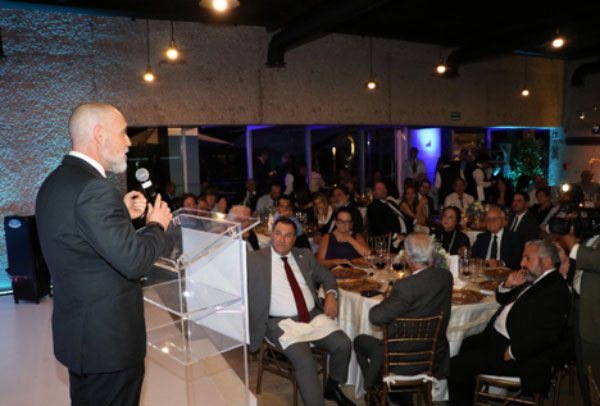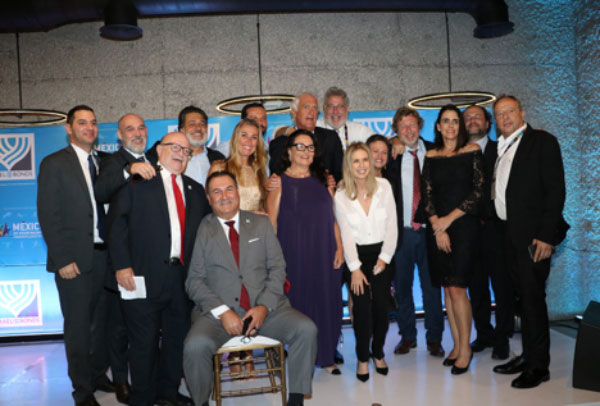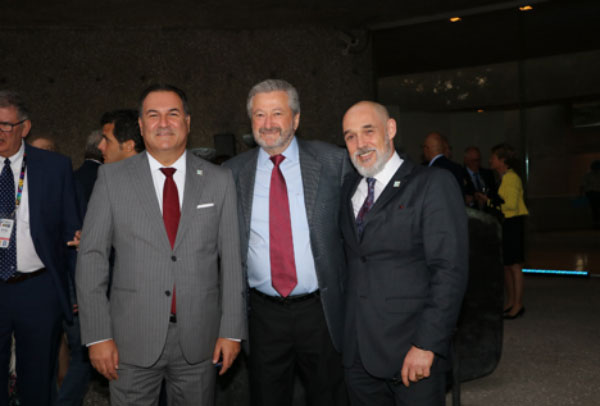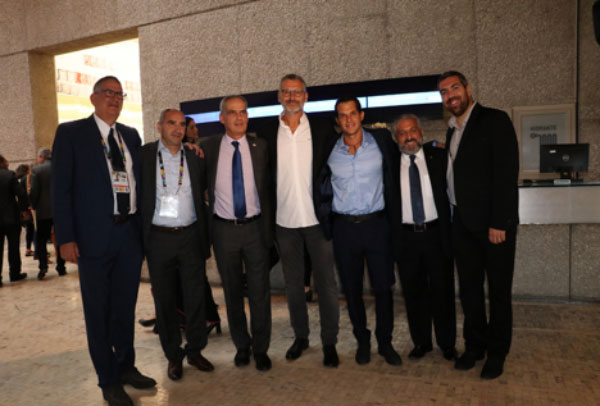 On Tuesday, July 9, 2019, the Tamayo Museum became the venue for a gala Israel Bonds VIP reception held in celebration of the Pan American Games in Mexico City.
Named after legendary Mexican artist Rufino del Carmen Arellanes Tamayo, the landmark structure has been praised over the years for its innovative design elements, including the graceful slopes that form an integral part of the building's composition, establishing its link to Chapultepec Park and creating the impression that the museum rises up from the earth.
80 guests enjoyed dinner and a private tour of the museum. VIP guests represented leadership from Israel Bonds and the Mexican Jewish community, Maccabee World Union, Centro Deportivo Israelita A.C. CDI (Jewish Sports Centre), Keren Kayemeth LeIsrael, and Ve por Mas (BX+).
Israel Maimon, Global President & CEO of Israel Bonds, opened the gala evening with greetings on behalf of Israel Bonds worldwide. Also bringing greetings were Benjamin Speckman, Chairman of the Organizing Committee of the 14th Pan American Maccabi Games, and Marcos Metta, President of the CDI Board Council (The CDI is the site for many of the Maccabi sporting competitions).
Presiding as Master of Ceremonies over the evening's stellar mix of food, art, musical entertainment and all-around Zionistic energy was David Bar On, International Advisor for Israel Bonds.
Another highlight was the awarding of the Israel Bonds Hatikvah Medal to Jack Terpins, President of the Maccabi World Union. The medal was presented by Israel Maimon, David Bar On, Arnon Perlman (the Executive Director of International Sales and Operations for Europe and Latin America), and Saul Kisel, (Director General for Israel Bonds in Mexico).
Adding to the meaningful and inspiring content, each guest received a gift from Israel Bonds on behalf of Kadima, the non-profit association devoted to the inclusion and active participation of children, youth and adults with special needs and/or disabilities, in the areas of family, education, work, community and social integration.
"This evening, Israel Bonds is pleased to present a gift from a unique organization – Kadima, which has the noble goal of ensuring that disabled members of Jewish communities, regardless of age, receive the opportunity to lead meaningful, dignified lives, " Israel Maimon stated in his welcome letter.