Meet the Israelis building new businesses during a pandemic

They're fulfilling a dream, reimaging an existing business, or just trying to put food on the table during these difficult and uncertain times.
Courtesy of www.israel21c.org
By Abigail Klein Leichman, July 21, 2020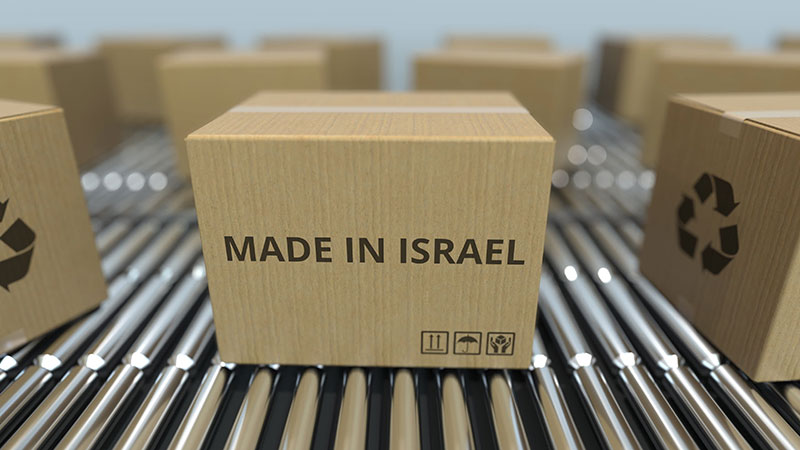 The crushing effect of the coronavirus pandemic on employment, tourism and retail has triggered a wave of new home businesses – everything from face mask sewing to personal catering. The crisis has others adapting their existing businesses or finding new ways to generate income that don't require customers to venture out of the house. There are even entrepreneurs testing traditional retail options as customers slowly return to public spaces.
Let's take a look at creative new enterprises brightening the scene in Israel during these difficult days.
DELICIOUS EXPERIENCES
Business was booming for Inbal Baum, head of Delicious Israel culinary tours. "I didn't have a care in the world until March 7 hit," she tells ISRAEL21c.
CANDITECH
Tech industry veterans Guy Barel, Nir Dovrat and Knaan Braz found that their new business, an AI-based system for remote employee recruitment, turned out to be the right thing at the right time.
MALCHUTA
The artsy historic neighborhood of Ein Karem on the outskirts of Jerusalem normally is filled with Christian tourists. With international flights halted during the pandemic, many artisans in this quaint village closed their shops temporarily or permanently.
THE NOPO
Shanny Harel and Kelly Roth are accomplished Israeli businesswomen. Each wanted to start a venture of her own and enrolled in a Kellogg School of Management MBA program at Tel Aviv University.
GO NOODLES
Tel Aviv Asian noodle chain Go Noodles has been around since 2004, but its third and newest branch features a contact-free system for ordering and picking up meals.
PINOLI
You might think opening a new ice cream shop is not a wise move during a pandemic when people aren't venturing out as much — and wearing masks when they do. But the childhood friends who opened Pinoli Gelato in Tel Aviv's Dizengoff Square in early May were banking on the fact that Israelis have it bad for ice cream.
Read the rest here https://www.israel21c.org/meet-the-israelis-building-new-businesses-during-a-pandemic/

About Israel21c.org
ISRAEL21c is a non-partisan, nonprofit organization and the publisher of an English-language online news magazine recognized as the single most diverse and reliable source of news and information about 21st century Israel.
Our website offers a vast resource of more than 10,000 originally researched and produced articles, videos, images and blogs by some of Israel's leading journalists, uncovering the country's rich and diverse culture, innovative spirit, wide-ranging contributions to humanity, and democratic civil society.
Every week we reach millions of people through our website, social media channels, and e-newsletter.
ISRAEL21c was founded in 2001, in the wake of the Second Intifada, to broaden public understanding of Israel beyond typical portrayals in the mainstream media.
The organization's founders – Israeli-American technology executives – understood the great power of the Internet and developed a first-of-its kind online product with global appeal and reach.
Since that time, ISRAEL21c has become synonymous with reliable, thoughtfully-written, and meticulously researched content for individuals, organizations, associations, news services, bloggers, and businesses in more than 230 countries.