Women's Division Marks International Women's Day with "The Art of Reinventing Oneself" in Paris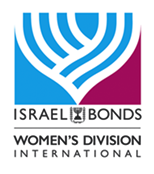 On 8 March in Paris, a packed room participated in a conference-debate called "The Art of Reinventing Oneself"
at the renowned Rafael Institute.
The event, led by Dr. Caroline Atlani, who Chaired the event, and Elizabeth Cohen, featured
Dr. Alain Tolédano, Founder of the Rafael Institute, and Sophie Lellouche, author and director.
"Sophie Lellouche spoke to us about the process of artistic creation, and Dr. Tolédano gave a moving presentation with his humanism and generosity of spirit,"
said Jonathan Touboul, the Israel Bonds Director of Operations for French-speaking countries.
A cocktail and a private visit to the Rafael Institute followed the morning event.
About the Rafael Institute:
Unique in Europe, L'Instiut Rafaël, allows patients and their families to deal with after-Cancer treatment and go back to a normal life.  The Institute offers personalised care which complements medical care as part of the overall healing process.