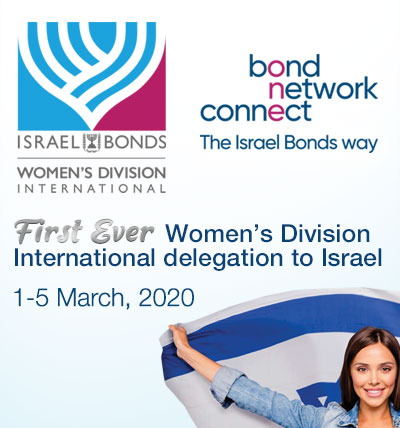 1ST Israel Bonds International Women's Division Delegation trip to Israel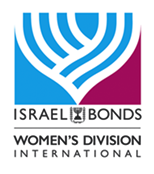 Delegates from France, Germany, Mexico and UK attended the 5-day delegation, filled with meetings, activities and the chance to hear the diverse voices of unique Israeli women.
Highlights included a brilliant tour of i24 news studio on election day and a dynamic presentation from broadcast journalist Dana Weiss who gave a hands-on, intimate look at the political system on this significant date in Israel's calendar.
After visiting the Kotel In Jerusalem, delegates were granted an exclusive tour of the City of David which is not open to the general public. This was followed by a journey through Mahane Yehuda market led by Tali Friedman, finishing in a trip to the breath-taking Samson and Delilah Vineyard.
At the desert dinner party in Mitzpe Ramon, it was clear to see the delegates had established life-long bonds with like-minded women, throughout an action-packed programme with engaging speakers, authentic food and tours of some of Israel's stunning landscapes.
Laura Orzy, the Women's Division International Chair, said, "I feel privileged to have been a part of the inaugural Women's Division International delegation. Our delegates are true Leaders of Israel Bonds.
I am honoured to have made long-lasting friendships with such a cosmopolitan group, and proud to have learned together more about  the progress of Israel and the important and leading developments made possible by their support for Israel Bonds"