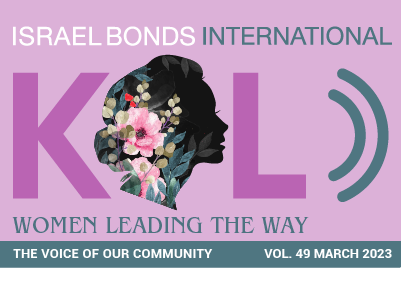 On March 8th, 2023, on the occasion of International Women's Day, Israel Bonds invited guests to a guided tour of the exhibit, "Back into the Light," at the Jewish Museum Frankfurt.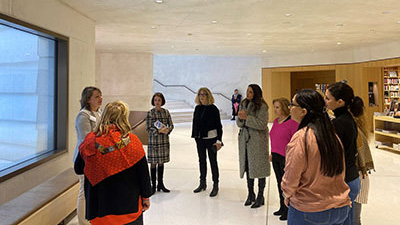 With over thirty registrations, it was decided to book a second tour. The registrants met in the foyer of the Jewish Museum in Frankfurt am Main.
Deputy managing director Hanita Ajnwojner, and clerk Nava Nadler welcomed the participants, whom they divided into two groups. Those interested in art attended a guided tour of the exhibition, in which the works of the four Jewish Frankfurt women artists were presented.
Erna Pinner, Rosy Lilienfeld, Amalie Seckbach and Ruth Cahn were internationally successful as Frankfurt Jewish artists in the 1920s, until the National Socialists declared their art as degenerate and persecuted them as Jews, so that their works fell into oblivion after the Second World War. "Back into the Light" illuminates the works of these artists, letting them shine in new splendor so that they can regain the attention they deserve.
Afterwards, all participants were invited to a get-together with coffee and cake in the new vegan kosher museum café. The mood was very positive and great interest was shown in attending future Israel Bonds events.
"Woman in Purple Dress (Portrait Study)" by Ruth Cahn, 1920s. Photo: Private Collection M.Kopp ©
"Frau im lila Kleid (Porträtstudie)" von Ruth Cahn, 1920er Jahre. Foto: Privatsammlung M.Kopp ©