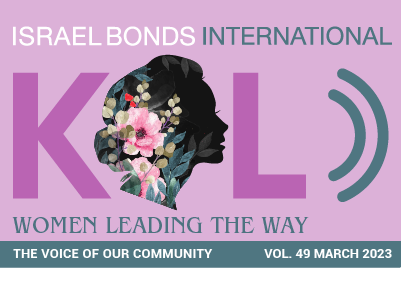 On Wednesday, 22 February 2023, Women´s Division Mexico organized an event as part of the celebration of the 75th anniversary of the independence of the State of Israel. This event was an unforgettable experience for the more than 100 guests, who enjoyed tasting five excellent kosher wines with pairings, all carefully selected by Linda Sirazi, Saul Kisel and sommelier Isaac Behar.
The perfect setting for the event was the Saks Lomas Restaurant, renowned for its beautiful wine cellar, and tequilas that cover the walls of the place, enveloping the diners with its history. It is impossible not to admire the impressive and huge assortment of bottles that adorn all the walls of the restaurant, top to bottom. The evening was magical, thanks to the synergy of all the organizers and the meticulousness of each and every detail. One could sense an atmosphere of congeniality, elegance and happiness that was almost palpable. The restaurant was filled to capacity, thanks to our dedicated WD council members, who had invited people not familiar with the organization.
Belonging to Womens' Division Mexico makes our members feel part of a whole, an organization committed to Israel and to all that it represents. The evening was a perfect example of the great dedication, commitment, and love for Israel demonstrated by all of our members. And what serves to unite us is this great venture called Israel Bonds.
Wine Glass Thumbnail Photo Credit: depositphotos.com
 Above Photos and Video by Nir Dor Photography