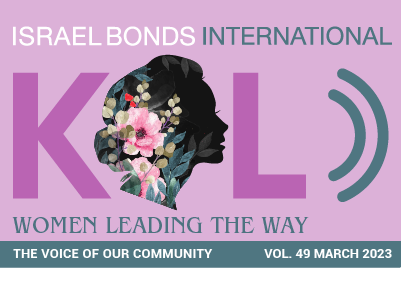 On March 7th, 2023, Israel Bonds Women's Division in the UK hosted a special event at the EF Medispa in St. John's Wood to mark the International Women's Day. The event was a huge success, bringing together women from different backgrounds to celebrate the achievements of women around the world, as well as providing an opportunity to connect, learn about the Women's Division mission and ways to get involved.
As a renowned beauty and health practitioner and product developer, Esther Fieldgrass gave the participants a fantastic insight into the many aspects involved in looking after their skin and bodies.
With over forty years of experience, Esther is recognised as a pioneer in the aesthetics industry.
The event was very well attended, and the guests were thrilled with the generously filled gift bags they went home with, courtesy of Esther.