10 of the most fabulous open-air markets in Israel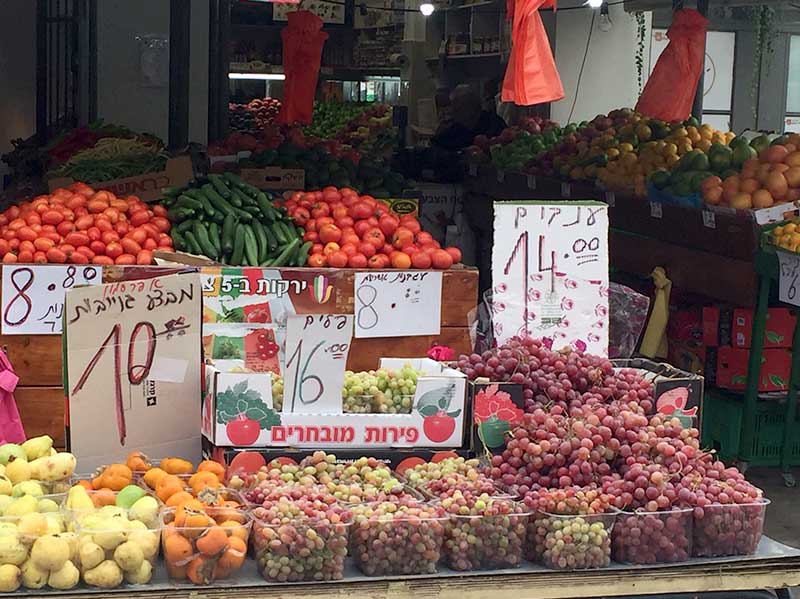 ISRAEL21c guides you to the top places for buying everything from fresh produce to flea-market treasures, with lots of places to snack along the way.
By Jessica Halfin  OCTOBER 17, 2019
www.israel21c.org
The shuk –– an open-air market where stalls are filled with sumptuous and vibrant seasonal Israeli produce, spices, fresh fish, dry foodstuffs, housewares, and even trendy eateries — is the lifeline of every Israeli.
Cookbooks are inspired by it, as is the healthy Israeli lifestyle. Fresh fruits and vegetables make up the base of a colorful diet, and lugging home kilos of said vegetables provides daily exercise.
The traditional produce stands have been joined by restaurants, cafes and bars, so the shuk has also become a meeting ground for friends and a center of culinary evolution from which Israeli cuisine continues to expand.
Farm-to-table enterprises, homegrown breweries, coffeeshops, and craft cocktail bars are the new shuk norm in Israel's major cities. In the same way, Israeli art and flea markets have followed suit, transforming into must-visit stops for genuine souvenirs handcrafted in Israel.
These are 10 of Israel's top markets, and the some of the best treasures we found in them.
To continue reading this article on israel21c.org, click here.

About Israel21c.org
ISRAEL21c is a non-partisan, nonprofit organization and the publisher of an English-language online news magazine recognized as the single most diverse and reliable source of news and information about 21st century Israel.
Our website offers a vast resource of more than 10,000 originally researched and produced articles, videos, images and blogs by some of Israel's leading journalists, uncovering the country's rich and diverse culture, innovative spirit, wide-ranging contributions to humanity, and democratic civil society.
Every week we reach millions of people through our website, social media channels, and e-newsletter.
ISRAEL21c was founded in 2001, in the wake of the Second Intifada, to broaden public understanding of Israel beyond typical portrayals in the mainstream media.
The organization's founders – Israeli-American technology executives – understood the great power of the Internet and developed a first-of-its kind online product with global appeal and reach.
Since that time, ISRAEL21c has become synonymous with reliable, thoughtfully-written, and meticulously researched content for individuals, organizations, associations, news services, bloggers, and businesses in more than 230 countries.
Photos used with permission of Studio Homage