My dream guest for Shabbat Dinner
By Zara Landesberg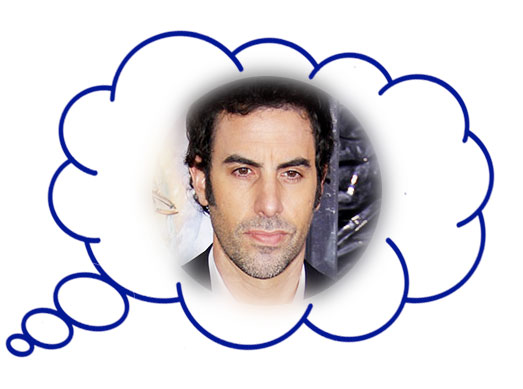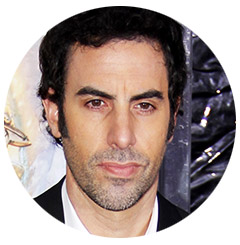 The soup is simmering, the potatoes are going crispy, and perhaps a little more effort than usual went into hair and make-up this evening. Any minute, my all-time favourite dinner guest will arrive; the accomplished comedian, actor, screenwriter, director, producer and all-round legend.
There's a knock at the door. He finally accepted my dinner invitation, now back in the country after filming his latest hit Netflix series, The Spy -the compelling true story of the Israeli Mossad agent, Eli Cohen. As I walk him to the table, I wonder how anyone who is 6ft3" in height can possibly blend in as a spy, but somehow he certainly managed it.

He kindly offers to make kiddush and cuts large slices of challah to dip into the chicken soup, which he tells me is "…what's that, Sacha…? The best you've ever tasted…? Oh, stop." I agree not to mention this to his Israeli mother, Daniella.

As the soup disappears, we talk of days gone by, his favourite character interviews with the likes of Sarah Palin, O.J. Simpson and Donald Trump, to name but a few. He laughs hysterically at my Borat impression, so I feel he has earned the main course and as I return with the chicken, we talk of our true shared passion the state of Israel.

Even from a young age, as a member of Zionist youth movement, Habonim Dror, he took an active interest in Israel's history and culture. From volunteering on Kibbutz Rosh Hanikrah to leading teenagers in educational programmes, it's clear that Israel is in his blood, in more ways than one.

It is also clear that the chicken won't last long enough on his plate for me to ask all the questions I have… "Yes of course you can eat with your fingers, Sacha. We're all friends here… But, seriously, how did you convince former Vice President, Dick Cheney to autograph a waterboarding kit?"

His answer had something to do with his character creation of Israeli anti-terrorist expert, Col. Erran Morad on the jaw dropping, Showtime network series, 'Who is America' but It was hard to understand between mouthfuls. There is something to be said for a performer who can deliver such a well-executed stereotype that encapsulates the Israeli accent and mannerisms in such a convincing way, that politicians end up doing things which no other 'interviewer' could achieve.

I had given the final course some serious thought and, naturally, he was impressed when I brought in Ali G's favourite dessert, butterscotch Angel Delight (the parve version) which was polished off with great enthusiasm. The night had flown by in a way that felt like it never even happened and although, technically it didn't, I'm sure that one of the world's most brilliant entertainers, with such a strong connection to Israel, would be my ideal guest for Shabbat dinner. Sacha Baron Cohen, it's been lovely having you and please feel free to drop by again.
Zara Landesberg is the International Events and Marketing Manager for Israel Bonds
and works out of the United Kingdom office