Fish are big fans of Israeli 3D-printed coral reefs
The printed reefs are made from sustainable bioplastics in a variety of materials, colors, sizes and forms. Turns out, fish really like color.
By Brian Blum  www.israel21c.org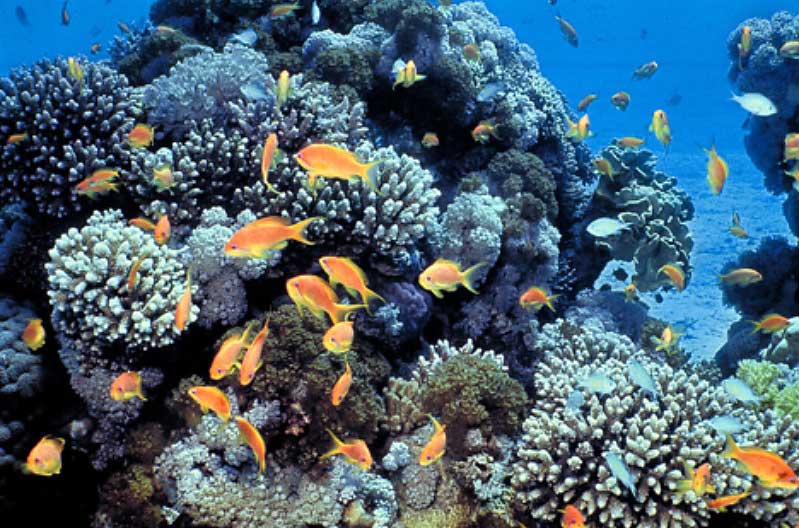 Photo from Wikimedia Commons
Climate change is decimating coral reefs around the world. That's bad news for the 25 percent of fish that make their home in these largest living structures on the planet.
But here's some good news: Israeli scientists have figured out how to print colorful new corals – and the fish seem to like them even more than the natural ones.
Researchers from Ben-Gurion University of the Negev scanned living coral colonies using 3D design tools. They then spatially and structurally manipulated the scans to create new ones using a 3D printer and sustainable bioplastics in a variety of materials, colors, sizes and forms.
The researchers attached four different designs to a natural reef on the northeastern coast of the Red Sea, close to the Inter-University Institute for Marine Sciences in Eilat. Surprisingly, the fish showed a preference for some of the artificial designs over the adjacent natural ones.
Color plays a strong role, it turns out. "We were surprised to discover that color mattered," said Prof.
To continue reading this article on israel21c.org, click here.
About Israel21c.org
ISRAEL21c is a non-partisan, nonprofit organization and the publisher of an English-language online news magazine recognized as the single most diverse and reliable source of news and information about 21st century Israel.
Our website offers a vast resource of more than 10,000 originally researched and produced articles, videos, images and blogs by some of Israel's leading journalists, uncovering the country's rich and diverse culture, innovative spirit, wide-ranging contributions to humanity, and democratic civil society.
Every week we reach millions of people through our website, social media channels, and e-newsletter.
ISRAEL21c was founded in 2001, in the wake of the Second Intifada, to broaden public understanding of Israel beyond typical portrayals in the mainstream media.
The organization's founders – Israeli-American technology executives – understood the great power of the Internet and developed a first-of-its kind online product with global appeal and reach.
Since that time, ISRAEL21c has become synonymous with reliable, thoughtfully-written, and meticulously researched content for individuals, organizations, associations, news services, bloggers, and businesses in more than 230 countries.