Israel Bonds
School Program
Israel Bonds School Program
The Bar & Bat Mitzvah Program gives Bar & Bat Mitzvah aged students the opportunity to become direct investors in the State of Israel with Israel Bonds - linking a Bar & Bat Mitzvah to the mitzvah of Binyan Haaretz- Building the Land of Israel.
HOW DOES THE BAR AND BAT MITZVAH PROGRAM WORK?
Every investor (participating student) who opts in agrees to invest a predetermined, agreed upon dollar amount multiplied by the number of students in their class.
Although amounts vary from school to school, here is one example: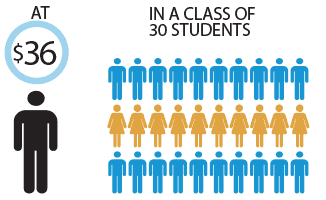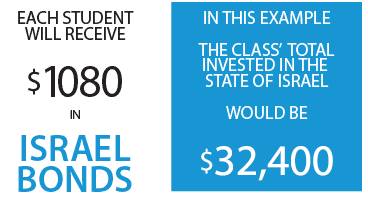 How wonderful to have the promise of an Israel Bond at the heart of your Bar or Bat Mitzvah celebration!
The State of Israel benefits from every single individual investor

Students are united in a meaningful commemoration of their Bar/Bat Mitzvah year

Students are empowered by being direct investors in the State of Israel

Students learn about investing and the importance of saving money
For more information, contact the Israel Bonds office:
Tel.: +44 20 7446 8706 / 01 800 9530847