KOL Israel Bonds September 2019 Maccabi Budapest
Israel Bonds 'Summer of Sport' continued with Sponsorship of the 15th European Maccabi Games in Budapest 29 July - 7 August, 2019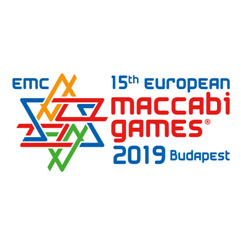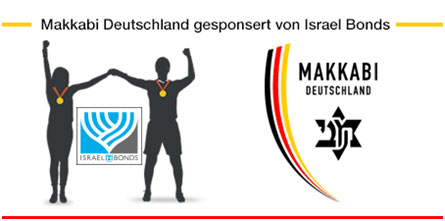 Only a few weeks after Israel Bonds participated as one of the sponsors of the 14th Macabeos Panamericanos games in Mexico City, the summer of sport culminated in the European games in Budapest.
Thanking Israel Bonds for its presence, Alon Meyer President of Makkabi Germany, said, "Successful sport is based upon a number of motivated athletes and tireless trainers paired with committed supporters. This summer, Israel Bonds in Germany embarked on a great association with MAKKABI Germany and, as the new main sponsor, was present in Budapest. We are very happy to have Israel Bonds as a close partner, and thank them for helping us to realise future projects."
"For Israel Bonds, supporting these games, first in Mexico and then in Europe, is a commitment to our core values, noted Arnon Perlman, the Bonds Executive Director of International Sales and Operations for Europe and Latin America.
"These games, which celebrate Jewish achievement in sport, can help us think about the world in a positive and optimistic way.  I can say from personal experience that to be at the games is was a thrilling experience and a lifetime of memories. Of course, the connection everyone involved feels to Israel, and Jewish heritage, is an inspiration.
"Israel Bonds is privileged to have played a part in these games.  We met many people, made new friends, and we look forward to extending these friendships long into the future." 
Photo credit: Makkabi Germany