Israel To Send Aid To Help Brazil Fight Amazon Fires
 Photo courtesy of IsraAID
By NoCamels Team August 26, 2019
This article was re-published with permission from NoCamels.com – Israeli Innovation News.
Israel is sending aid to Brazil to fight the devastating fires in the Amazon rainforest that have been raging for over three weeks.
According to a report in the Brazilian publication O Globo, Israel will be sending a firefighting aircraft and flame-retardant materials following a call offering assistance by Israeli Prime Minister Benjamin Netanyahu to Brazilian President Jair Bolsonaro on Sunday.
To continue reading this article on NoCamels.com, click here.
IsraAID sends emergency aid to Bahamas after catastrophic hurricane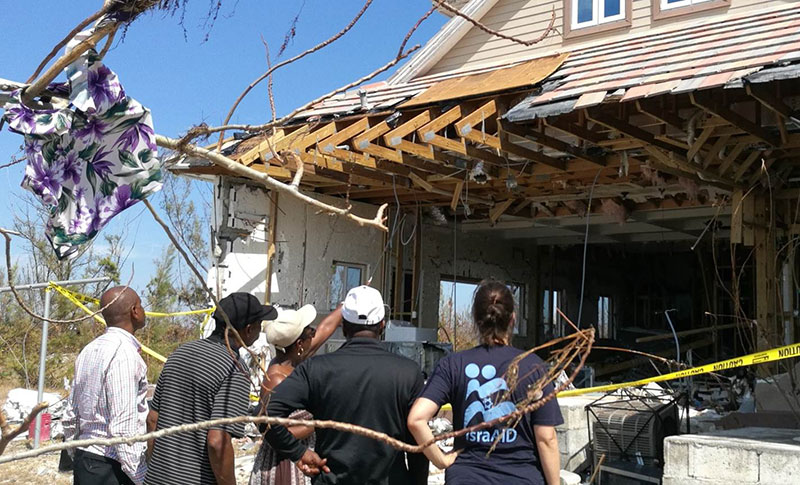 Photo courtesy of IsraAID
By Abigail Klein Leichman
www.israel21c.org
Israeli NGO will distribute relief supplies, offer psychological first aid and deploy water filters to restore access to safe drinking water.
By Abigail Klein Leichman  SEPTEMBER 4, 2019, 10:16 AM
As Hurricane Dorian finally begins to move away from the Bahamas, and the full extent of the destruction is revealed, Israeli humanitarian aid agency IsraAID is preparing to send vital emergency support.
So far, seven people are reported killed and about 13,000 homes damaged or destroyed on Abaco and Grand Bahama islands – about 45 percent of all the houses on the islands. Thousands of people are without shelter, often stranded by flooding, and facing food, water and medicine shortages.
"We are in the midst of a historic tragedy," the Bahamian prime minister, Hubert Minnis, told the press. "The devastation is unprecedented and extensive."
Dorian made landfall on Grand Bahama in the early hours of Monday morning as a category 5 hurricane, and continued to batter the tiny archipeligo for an unprecedented 36 hours. Winds reached up to 295 kilometers (183 miles) per hour, making it one of the strongest Atlantic storms to hit the region.
The Israeli NGO announced yesterday evening that it will send an emergency response team to distribute urgent relief supplies, offer psychological first aid, and deploy water filters to restore access to drinking water. The team also will conduct further needs assessments in affected communities.
To continue reading this article on Israel21c, click here.
This content is reproduced from NoCamels.com and Israel21c and our inclusion of this content does not constitute an endorsement by Development Company for Israel (International) Ltd./Israel Bonds.