UK Women's Division Volunteers Council holds inaugural meeting
The inaugural Israel Bonds UK Women's Division Volunteers Council meeting took place on the 12th of September in their offices in Camden Town.
20 women from many walks of life came together in order to concentrate efforts for the Bonds Organisation, to provide women with investment options, and to a network that spans across Europe and Latin America.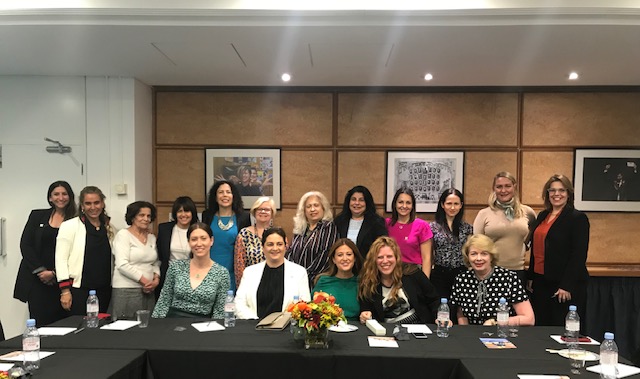 Women's Division contact, Orit Usharovsky said "Israel Bonds has had a women's division since Golda Meir helped set up one in the US back in 1953. We are so proud of this legacy that in a time when it was unheard of for women to have control of their finances, the Israel Bonds organisation was a pioneer in changing conventions."
The UK division is one of five new Women's Divisions also in France, Germany, Mexico and Brazil who will culminate their local efforts with a Pan-European and Latin American Women's Division Delegation to Israel in March 2020.
Global Volunteer Chair Laura Orzy commented, "We are very excited by the prospect of bringing women from across the globe to Israel to share their love of the country as well as to see how their invested funds have benefitted all aspects of the State."
At the meeting, the ladies were honoured with the visit of Deputy Ambassador Sharon Bar-Li and Mrs Vered Regev, Ambassador Regev's wife, joined as special guest of honour to mark the occasion.