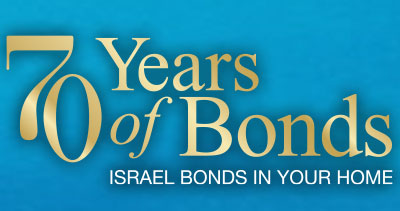 70 Years of Bonds – Upcoming
1700 Jahre jüdische Deutsche oder deutsche Juden? Wohin führt die feine Linie des Unterschiedes und welche Rolle spielen dabei Frauen? 
27/04/2021
Register
The True Story of Mossad's Fake Diving Resort
Featuring
Dani Limor, Mossad Commander
Raffi Berg, Author
20/04/2021
Event coverage to follow
A Candid Interview
Presented By
Israel Bonds Women's Division and
World Zionist Organization in UK
8 March 2021 UK
Event coverage to follow
Der Exodus der Juden aus den muslimischen Ländern
18 February 2021 Germany
Read More
"The Bible, the Holocaust and the State of Israel"
26 January 2021 UK
Read More
Workshop nutri santé spécial !
20 January 2021 France
Read More
Lord of Witley & Hurcott
"Homeopathic Medicine —
Fact or Fiction?"
18 January 2021 UK
Read More