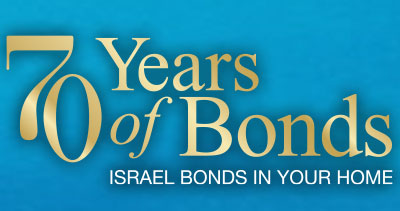 70 Years of Bonds - Past Events
Nov 11, 2021
Rabbi Professor Dr. Elisa Klapheck

On Thursday, 11 November 2021, Rabbi Professor Dr. Elisa Klapheck from the Egalitarian Minjan Frankfurt am Main raised the question, "How business-friendly is the Torah and Talmud?" as part of an online event organized by Israel Bonds International in Germany.
Using quotes from the Talmud, she showed that there exists a rich Jewish dialogue on economic issues and that rabbis have heavily studied them. The attendees enjoyed a fascinating discussion that, amongst many other topics, highlighted connections between the Jewish tradition and the current economic situation. An engaging and thoughtful Q & A session
with the speaker followed.
Photo Credit: Rafael Herlich
Nov 09, 2021
Anne Sinclair

On Tuesday, 9 November 2021, Israel Bonds International in France resumed their first in-person event at the Israel Bonds Paris office with a fascinating interview of famous TV and radio interviewer, Anne Sinclair, who for 13 years, hosted the most popular show in France.
Anne Sinclair, a French‐American journalist, is the granddaughter of famous art dealer, Paul Rosenberg. A law graduate, and a graduate of the Paris Institute of Political Studies, Anne Sinclair took her first steps in journalism in 1973 at Europe 1. In 1983, she presented Edition spéciale. But it was the political program "Sept sur Sept", from 1984 to 1997, and "Questions à domicile", from 1985 to 1989, that made her famous. TF1's star journalist was showered with awards, including a "Sept d'or" for best journalist (1986), two "Sept d'or" for best debate host (1988 and 1990) and the prize for "Best Political Journalist or Columnist for Broadcasting" (1990). From 2012 to 2019 she was editorial director of the French online version of the Huffington Post. She was named "Chevalier de la Légion d'honneur" in 2015. Sinclair has written numerous books including La Rafle des notables and published her memoirs in May 2021, Passé Composé, published by Grasset.
The interview was conducted by the multi-talented, Ariel Wizman: French journalist, musician, DJ, and writer. Born in Casablanca, his family left Morocco and moved to France in 1967. Wizman became co‐host (with Edouard Baer) of the show "La grosse boule" on Radio Nova in 1993. Later, he tried his hand at journalism for the magazines "Actuel", "20 ans", and "Vogue Homme". In 2000, he moved to television, where he was first a columnist for "Nulle part ailleurs", before hosting his own programmes: "L'appartement", or "20h10 pétantes" with Stéphane Bern (still on Canal+), and "Cinébus" on France 5. He also produced numerous documentaries. Between 2007 and 2011, Ariel Wizman was a columnist on the Canal+ program "L'édition spéciale" and then on "La nouvelle édition" presented by Ali Baddou. Most recently, he can be seen in the plays "Good Canary" by John Malkovich, and "Parce que je la vole bien!" by Laurent Ruquier.
This event was held by Israel Bonds International in France Women's Division and under the auspices of Co-Chair, Catherine Lacrosnière. The event was very well attended with more than 50 people. Isabelle Amsallem, the second Women's Division Co-Chair, emphasized the importance of getting together and connecting as much as possible, regardless of where the event would take place. It was a source of great pride then when attendees travelled to Paris from Lyon and Grenoble to join in this very special evening.
Anne Sinclair discussed the process that led her to write about her life, particularly, how analyzing public affairs was not only her passion, but also her duty. A duty so that she may help give people access to key drivers of public policy. During the conversation, brilliantly led by Wizman, Anne Sinclair shared that from a very young age, she wanted to embrace this career, and was willing to prove herself in a perceived "man's world". A strong, demanding relationship with her mother encouraged her to always strive for excellence and allowed her to see this career as a possibility. She admitted that she regrets not always seeing the same standard in today's journalism in France because of the business model changes in this industry.
A thoroughly enjoyable and engaging evening with Anne Sinclair cemented her status as a role model and a beacon of leadership and resilience. The interview was followed by a book signing session where most of the attendees stood in lines like fans to get their autograph.
The successful event concluded with gratitude to Anne Sinclair and Ariel Wizman and thanks to the attending guests, who were advised of Israel Bonds' new online platform for investing and an introduction to the new eMazel Tov Bond.
Photo Credit: Thomas Laisné
Oct 12, 2021
Women Raising Capital
On Tuesday, 12 October 2021, Women's Division International in the United Kingdom hosted a local event: "Women Raising Capital".
Moderated by Chairperson of Women's Division International in the UK, Inbal Robbas, the panelists discussed various ways of raising capital, the challenges that female founders might face, and how to avoid common mistakes.
The panellists: Elinor Honigstein, Head of UK Office & Strategic Partnerships at UK Israel Tech shared her experience on bilateral investment and governmental grants; Louise Jacobs, Leadership Coach and Director Heathside Investments, shared her experience as an angel and funding traditional businesses. In contrast, Avishag Bohbot, Founder of Velocity Ventures, shared her expertise in funding technological start-ups.
About 70 participants from around the world virtually joined us via Zoom to hear these talented women share their stories.
Photo Credits (clockwise): Louise Jacobs - photo used with permission of panellist; Elinor Honigstein - Anneli Marinovich; Avishag Bohbot - Ilan Besor; Inbal Robbas - photo used with permission of moderator.
Sep 13, 2021
Prof. Ric Williams
On Monday, the 13th of September 2021, the British-Israel Chamber of Commerce and Israel Bonds invited Professor Ric Williams to speak on the subject of "climate change" and the challenges of changing our economy and lifestyle to "net zero".
This talk evolved from, and was instigated by, the late Lord Aaron Kenneth Ward-Atherton, whom we had the privilege of hosting earlier this year in January 2021. 
Dr. Williams, Professor of Earth, Ocean, and Ecological Sciences at the University of Liverpool, was joined by his colleague, Professor Colin Price, researcher and lecturer in Atmospheric Sciences at the School of Geosciences at Tel Aviv University. Professor Price spoke about Tel Aviv University's Climate Action Center, Israel's innovations in the field of Environmental Studies, and discussed how the current climate crisis could potentially promote peace in the region of the Middle East.
Professor Williams gave a thorough presentation highlighting the challenges of taking actions to further reduce carbon emissions and the successes of the renewable energy sector.
Photo used with permission of speaker.
Aug 31, 2021
La Grande Conference du Rav Elie Lemmel

On 31 August 2021, on the eve of the High Holidays season of Tishri, Israel Bonds International in France had the honour of receiving Rabbi Elie Lemmel for a long-awaited web conference. Founder and Director of the Association Lev France and Lev Israel, Rabbi Lemmel gave a brilliant lecture to 70 excited attendees on, "How to Renew Ourselves in Joy".
A fascinating oration in front of a large and diversified virtual audience, which included the Christian Friends of Israel, with Pastor Luc Henrist, who congratulated the rabbi for his very enriching and engaging talk. After a friendly and lively debate, Catherine Lacrosnière, co-chair of the Women's Division International in France, concluded by thanking all of the participants and inviting them to contact the Israel Bonds France office to learn more about investing in Israel Bonds. 
Photo courtesy of the speaker and published with their permission.
Aug 31, 2021
Margalit Dweck & Linda Dangoor

On Tuesday, the 31st of August 2021, Israel Bonds was privileged to work with Manna UK on a pre-Rosh Hashana, online cooking demonstration with Margalit Dwek and Linda Dangoor.
This project brings together top Jewish chefs and provides cooking demonstrations to remind people to give the gift of food to those most vulnerable in our communities.
The local Zoom event in the United Kingdom enabled our guests to learn about the Sephardic Rosh Hashanah Seder Table.
The event was called "Happy Cooking for a Sweet New Year" and had 91 registered participants.
Linda Dangoor was born in Baghdad and lived in Beirut and Paris before settling in the UK.
Designer, painter and potter, Linda Dangoor initially studied painting at Byam Shaw and graphic design at the Central School of Art. She worked in the design field for many years in Paris and London.
Her experience with clay led Linda to making pots and bowls, which speaks of nourishment and abundance, and in turn, thoughts of food and sharing meals. This became her next step of expression when she wrote "Flavours of Babylon", a cookbook that explores, shares, and celebrates the flavours and recipes of her Baghdadi heritage.
Margalit Dweck was born in Israel and after getting married, lived in the United States (both in Los Angeles and New York City) for 19 years. In 2004, she started a bespoke cake and pastry business. The business thrived until 2014, when she moved with her family to London. Out of her passion for making beautiful custom-made cakes, she restarted her business in London in August of 2020. Margalit is married to Rabbi Joseph Dweck and together they have five children.
Proceeds from the event went to assist people in need in Israel with Rosh Hashanah meals.
Photo Credit: Blake Ezra Photography
Aug 26, 2021
Israelische Tänze und Lieder zu Rosh Ha Shana

To celebrate the upcoming New Year, 43 participants gathered online to join a joyous evening of Israeli music and dance. Together with The Central Welfare board of Jews in Germany (ZWST), Israel Bonds International in Germany organized this evening to create a festive atmosphere in these difficult times.
Hanita Ajnwojner, Deputy Executive Director of Israel Bonds Germany, welcomed the guests and introduced Israel Bonds as a way to support Israel and create a bond between the next generation and the Jewish State. She wished everyone a happy and sweet new year full of joy and health. Getting everyone in the holiday spirit, Samy, a 10-year-old who attended, blew the Shofar!
The first song of the evening was the Rosh HaShana classic "BaShana HaBa´ah". The lyrics displayed on the screen encouraged everyone to sing along. Other popular Rosh HaShana songs followed, and the singing was enriched with beautiful piano accompaniment.
The warm fellowship of group singing led way to a round of lively Israeli dancing. The instructor paired favourite Rosh HaShana songs with dance-modelling each dance step and explaining the choreography. The participants followed along, and it was clear that after the first dance, everyone was engaged and thoroughly enjoying themselves.
The night of Israeli music and dancing concluded with a special song for Shabbat. All of the participants had warm smiles on their faces when they cheerfully wished one another a "Shana tova u'metuqa".
July 05, 2021
Operation Brothers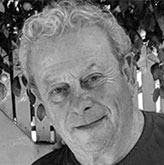 On July 5, 2021, on the occasion of its 70th Anniversary, Israel Bonds International in France, in partnership with the L'Organisation sioniste mondiale en France (World Zionist Organization in France), had the honour of receiving Daniel Limor, the Mossad Commander who carried out the incredible "Operation Brothers", for an exclusive interview, conducted by the famous journalist, Ariel Wizman.
After a video of the Ambassador's Happy Birthday wishes, Daniel Saada, President of Le Moadon, warmly wished Israel Bonds a "Happy Birthday" and generously offered 70 Mazel Tov bonds to 70 young people from Moadon—to reinforce the strong symbolic link
of young people to Israel.
Tamar Loinger, Daniel Limor's cousin and an active member of the Israel Bonds International in France Women's Division, presented a lovely portrait of Daniel Limor, and Isabelle Amsallem, Co-President of Women's Division France, introduced Ariel Wizman.
Daniel Limor's fascinating and moving interview captured the attention of all present in a warm atmosphere. Catherine Lacrosnière, Co-President of Women's Division France, concluded by thanking the attendees and inviting them to contact the Israel Bonds France office to learn more about investing in Israel Bonds.
Photo courtesy of the speaker and published with their permission.
Jun 23, 2021
The Green Park Documentary

On the 23rd of June 2021, over 180 people virtually joined Israel Bonds International in the United Kingdom and The United to reminisce about the one-time focal point of post-war British Jewry's holidays. Marsha Nuriya Lee is the producer of the poignant documentary, "The Green Park", titled for the glamorous kosher hotel that opened in 1943, on the British Riviera.
Mrs. Lee shared with the crowd tales of the 12 years it took to make the award-winning film and regaled them with stories about the famous hotel that served the community for decades—throughout the 1950s until the early 80s.
Mrs. Lee and the attendees enjoyed a nostalgic discussion that shone a light on Mrs. Lee's family's connection to the hotel, which in turn led to a meaningful exchange of audience stories highlighting the impact the hotel had on their lives.
Image used with permission of Marsha A. Lee.
Apr 20, 2021
Red Sea Spies

On Tuesday, 20 April 2021, Israel Bonds International in the United Kingdom was privileged to host a most fascinating event, "Red Sea Spies, the True Story of Mossad's Fake Diving Resort", which featured Mossad Commander Dani Limor, and Author Raffi Berg.
The event evolved into a candid and intimate discussion of a genuinely daring and audacious mission—the true story of Mossad Agents' bravery and ingenuity in the face of constant danger.
During this period between Yom Ha'atzmaut and May 14th, the formal date of when David Ben Gurion electrified the world with the six words, "The State of Israel has arisen!", this operation stands as a powerful reminder of what a strong Israel means to Jews and friends of Israel the world over.
Apr 13, 2021
Serge Hayat

On 13 April 2021, Israel Bonds International in France, in partnership with the European Center for Judaism, the World Zionist Organization, and The Silence of the Righteous (Le Silence des Justes), had the honor of receiving Serge Hayat, Producer and Financier of French cinema (Intouchables, Hors Normes, Le Bureau des Légendes, En Thérapie) at an intimate web conference for an exclusive, behind-the-scenes glimpse of cinema.
The fascinating interview was conducted by lay leader, Stéphane Attal, Speaker and Author, in front of a large and diverse audience of ninety. Stéphane Benhamou, President of Le Silence des Justes, shared with the participants the invaluable work being done with young autistic people. Serge Hayat offered the DVD of the film Hors Normes to the first 20 who chose to offer a Mazel Tov bond to the association Le Silence des Justes, which inspired this film.
After a friendly and animated debate, Jerome Touboul, Director of the European Center of Judaism, concluded by thanking all the participants.
Photo courtesy of the speaker and published with their permission.
March 25, 2021
Israel Bonds 70th Anniversary Gala
On Thursday, 25 March 2021, 145 people joined online to watch Israel Bonds International mark its 70th anniversary at the 70th Anniversary Gala: Dreamers & Doers Celebrating Israel's Investors at 70.
The gala featured special guests Mellanox Technologies Co-Founder, Eyal Waldman, who was interviewed by Israeli journalist, Dana Weiss. The event was hosted by model, actress, and former Miss Israel, Titi Ayenew, who also shared her engaging story. The attendees enjoyed wonderful music from the inspirational, The Shalva Band.
March 16, 2021
Lord Ed Vaizey

Tuesday the 16th of March, 60 clients of Israel Bonds International UK were privileged to be joined by Ed Vaizey, Lord Vaizey of Didcot, who served as Minister of State at the Department for Culture, Media and Sport and the Department for Business, Innovation and Skills, as well as Parliamentary Under Secretary of State for Culture, Communications and Creative Industries, for a 'nothing off limits' interview covering his life and career. He discussed a range of topics that spanned Brexit, to Meghxit, to the State of Israel.
Lord Vaizey was interviewed by our UK Voluntary Advisory Council Chairman, Jonathan Lewis. Lord Vaizey then opened the floor to questions from the captivated audience.
Terms of Use: Official portrait of Lord Vaizey of Didcot is used under an Attribution 3.0 Unported (CC BY 3.0) license, reformatted from original.
Feb 22, 2021
Chef Shiri Kraus

Israel Bonds was excited and honoured to work with Manna UK on a pre-Purim baking session with Pastry Chef Shiri Kraus, kicking off Manna's Mazon project. Mazon brings together top Israeli chefs to give cooking demonstrations with an aim to help teens from underprivileged areas in Israel become the next generation of chefs, and to remind people to give the gift of food to people in need.
On Monday, 22 February 2021, Chef Shiri, of Maghreb London, delighted the class attendees with her tips and tricks to bake the perfect hamantaschen and specialty cookies – all using the same dough!!
Israel Bonds and Manna UK are planning two more events for the Mazon project to coincide with other Jewish holidays throughout the year – keep an eye out for details!
Photo courtesy of the speaker and published with their permission.
Feb 18, 2021
Dr. Elvira Grözinger

For the first local online event of Israel Bonds Germany in 2021, we were happy to welcome Dr. Elvira Grözinger, from the organization "Scholars for Peace in the Middle East" on February 18th. Over sixty friends and supporters of Israel Bonds Germany attended her talk,From the Atlas Mountains to the Persian Gulf: The Exodus of the Jews from the Muslim Countries,in which she gave an overview of the expulsion of the Jews from Muslim countries after the founding of the State of Israel.
With her detailed knowledge, she took her listeners back in time to Egypt, Syria, Morocco, Iraq, and Iran to describe the situation and daily life of Jewish communities under Muslim rule before 1948. Since Dr. Grözinger is a literary scholar, she used excerpts from contemporary literary texts by Arab Jews to illustrate the world in which they lived. She described a rich Jewish culture with a long history and specific traditions. But life was not always as peaceful as imagined. There were pogroms and attacks on Jewish institutions, and Jews did not enjoy the same rights as their Muslim fellow citizens.
Dr. Grözinger went on to depict the deterioration of the situation after Israel was founded in 1948. The persecution of Jews in their home countries worsened, and many were forced to leave everything behind and flee. A lot of them came to the newly founded Jewish state; others migrated to the U.S.A. and Canada. Nowadays, in countries like Syria, which used to have a flourishing Jewish life, every sign of this population segment has been eradicated.
In the question-and-answer session following the talk, participants were interested to know Dr. Grözinger´s opinion on the Abraham Accords that Israel has signed with Muslim countries. Other questions related to the continuous use of Farsi and other languages by Arabic Jews in Israel. The positive feedback from the participants demonstrated the appeal of Dr. Grözinger's presentation style as well as the high interest in this often-neglected area of Jewish history.
Jan 26, 2021
Dr. Susanna Kokkonen 

On the 26th of December, to commemorate Holocaust Memorial Day, Israel Bonds UK was delighted to welcome guest speaker Dr. Susanna Kokkonen, who served as Director of Christian Friends of Yad Vashem in Jerusalem.
This event was chaired by Barbara Dingle, a member of UK's Voluntary Campaign Council of Israel Bonds, and hosted by Israel Bonds' Christian Division, which consists of a group of dynamic and passionate people who volunteer to bring topical and interesting content to our Christian and Jewish friends in support of the State of Israel.
Dr Kokkonen's insightful talk was particularly timely, given the current alarming rise of anti-Semitism in
recent years. To truly understand its roots, Dr. Kokkonen conducted her audience along a compelling
journey that traced the seeds of the world's "oldest hatred" to elements of scripture and followed the
growth of that malignancy through the ages to the twentieth century Holocaust.
Photo Credit: Official photo courtesy of Dr. Susanna Kokkonen and published with their permission. Reformatted from original.
Jan 20, 2021
Chef Ruben Sarfati & Dr. Catherine Lacrosnière
Our first event to begin our year of celebration for the 70th anniversary of Israel Bonds occurred on Wednesday, January 20, 2021, when Women's Division France organized a nutrition and health workshop led by Dr. Catherine Lacrosniere and Chef Ruben Sarfati. The event aimed to support Mazone, an organization that, for twenty-five years, has been providing food and personal support to people in need. Prior to the event, about twenty people demonstrated their support to Mazone by purchasing a Mazal Tov bond for the organization's benefit, and Israel Bonds France similarly supported the organization.

Excellent publicity resulted in a registration of 125 people for this event, with eighty-five in attendance.
Eric Bendriem, the president of Mazone, explained the importance of this operation and thanked Israel
Bonds for their support. The speakers were very engaging, and participants were not only enthusiastic
about the workshop, but also expressed their desire to help. In fact, ten additional attendees, anxious to
perform a double mitzvah, pledged to purchase Mazal Tov Bonds to support this worthy organization.
We were delighted by the success of this event, which resulted in many messages of thanks and
requests to repeat this initiative.
Photos courtesy of the speakers and published with their permission.
Jan 18, 2021
Lord Aaron Kenneth Ward-Atherton of Witley & Hurcott

On Monday, the 18th of January, the British Israel Chamber of Commerce and Israel Bonds invited Lord Aaron Kenneth Ward-Atherton to give us a little background into his career and life's work in homeopathic medicine.
Lord Ward-Atherton was joined by his colleague, Dr. Menachem Oberbaum, of the Sha'arei T'zedek Medical Centre in Jerusalem, who spoke to us about his team's achievements in homeopathic remedies for severe COVID patients and the official trials that they are starting in trying to develop a homeopathic remedy for the worst-affected patients.
Over eighty-five people tuned in to the lunchtime talk to hear about Lord Ward-Atherton's work on
the "'New Horizons in Water Science' Evidence for Homeopathy?" seminar, which he arranged in
both the House of Lords and at The Royal Society of Medicine in July 2018.
Photo used with permission of speaker.