My best vacation in Israel (1989)
By Vicky Mamieh from our office in Mexico City, Mexcio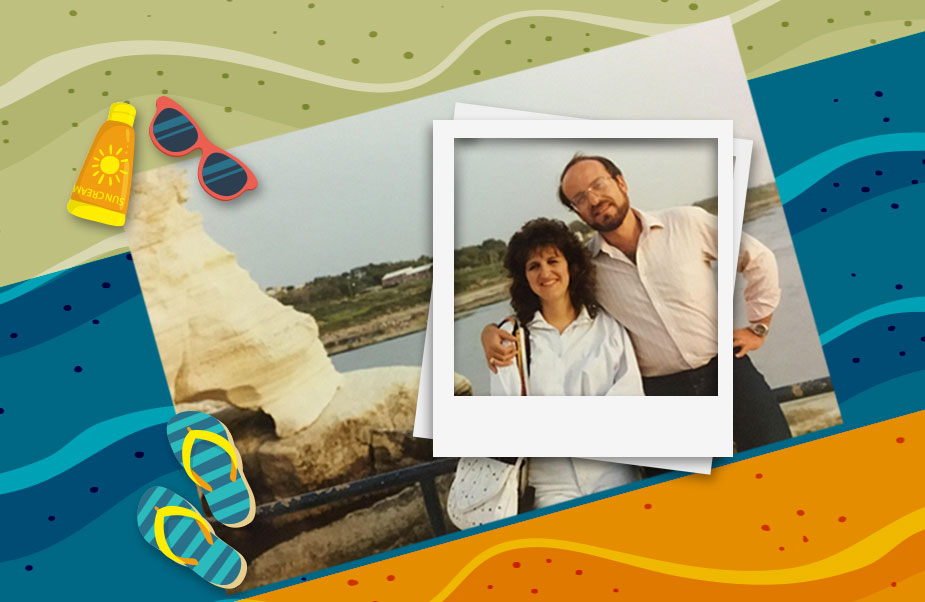 Graphic items Designed by Freepik

"Nothing could have prepared me for what awaited us on our arrival."
Ever since I was growing up in a rural town in South Carolina, I was led to believe that spending money on a vacation was a waste of money.
My parents, who had to work hard days and nights to earn every penny, taught us that the money you spend on a vacation can buy things that last, from home remodeling to braces for the kids.
Today, I can say that they were wrong about that, because my best vacation ever was in 1989 when I visited Israel for the first time. After 7 years of raising our family, my husband decided it was time for our second honeymoon, so he booked 5 weeks for our seventh anniversary to our homeland: Eretz Israel.
It was truly idyllic from the very beginning.We eagerly left our 3 small children in the very capable hands of my parents and our adventure began. The plane trip alone brings fond memories: I had never set foot inside a jumbo aircraft with 2 floors!
Nothing could have prepared me for what awaited us on our arrival. I recall looking up towards the sky which seemed so close that I could practically touch the white clouds above. We were so excited to begin our journey that our extreme state of jet lag was pushed from our minds.
I distinctly recall the sumptuous breakfast that awaited us in the wee morning hours, with the largest variety of olives that one can ever imagine. My husband made the wise decision to book a tour for our entire trip so all we had to do was to relax and enjoy.
Our first stop was to the Kotel, which left us speechless as the stones seemed to speak for themselves. Each stone of the Wailing Wall had been witness to years of joy, but also to toil and sacrifices. They seemed to transport me through the years of our rich history and the struggles of our forefathers to the precise moment at the precise spot where I was, free to explore the land and rediscover myself in each corner of the country. 
Scrolling through the images in my mind, I can practically still sniff the delicious aromas wafting in from the colorful shuk or the countless restaurants with an array of oriental dishes to satisfy every palate.
Each experience could fill volumes of books and we looked forward  to returning soon with our children to Israel so that they too could become part of a heritage rich in culture and values like non other.
Photo courtesy of Vicky Mamieh